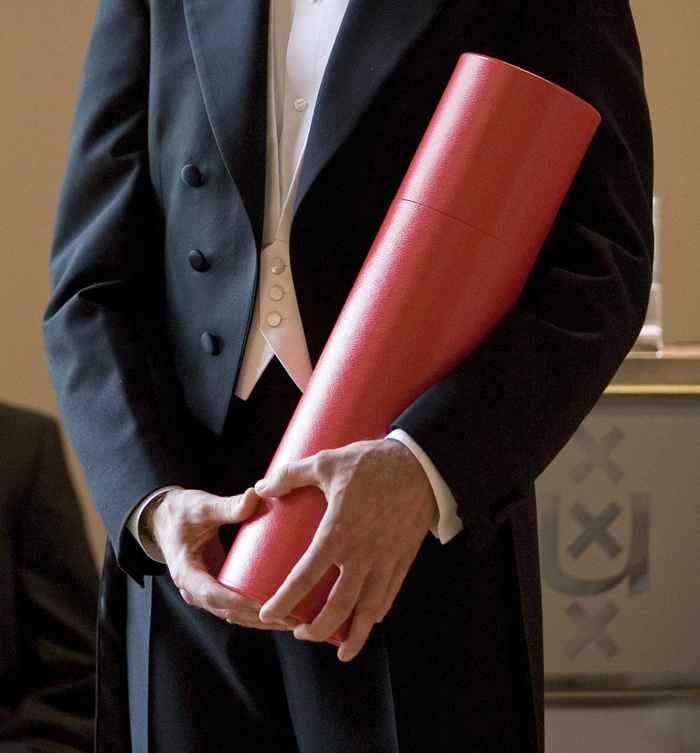 In print
You can find information about the procedure concerning printed doctoral theses on the pages with general information about the University of Amsterdam doctoral programme.
Online
All doctoral theses completed at the UvA are digitally stored in the academic archive of the UvA and, if copyright allows, made available via UvA-DARE, the university platform for academic publications. This way, the UvA contributes to the worldwide open-access movement.
Open access publications available in UvA-DARE can be found easily, for example via Google Scholar, thus enhancing the reach and impact of academic research. Of all the publications in UvA-DARE, doctoral theses are most often downloaded.
You are required by the UvA Doctorate Regulations to provide a digital copy of your doctoral thesis to the University and to permit the University to make it publicly available via UvA-DARE, using the so-called 'Licence Agreement' . The procedure is described in more detail in the brochure, which includes a copy of the Licence Agreement.
Even if you graduated from the UvA some time in the past you could have your doctoral thesis added to UvA-DARE. If there is no digital version of your thesis available, the Library could make a digital scan of the document. For more information, please contact the Library.
Email: dissertaties@uva.nl
Phone: 020 - 525 23 68