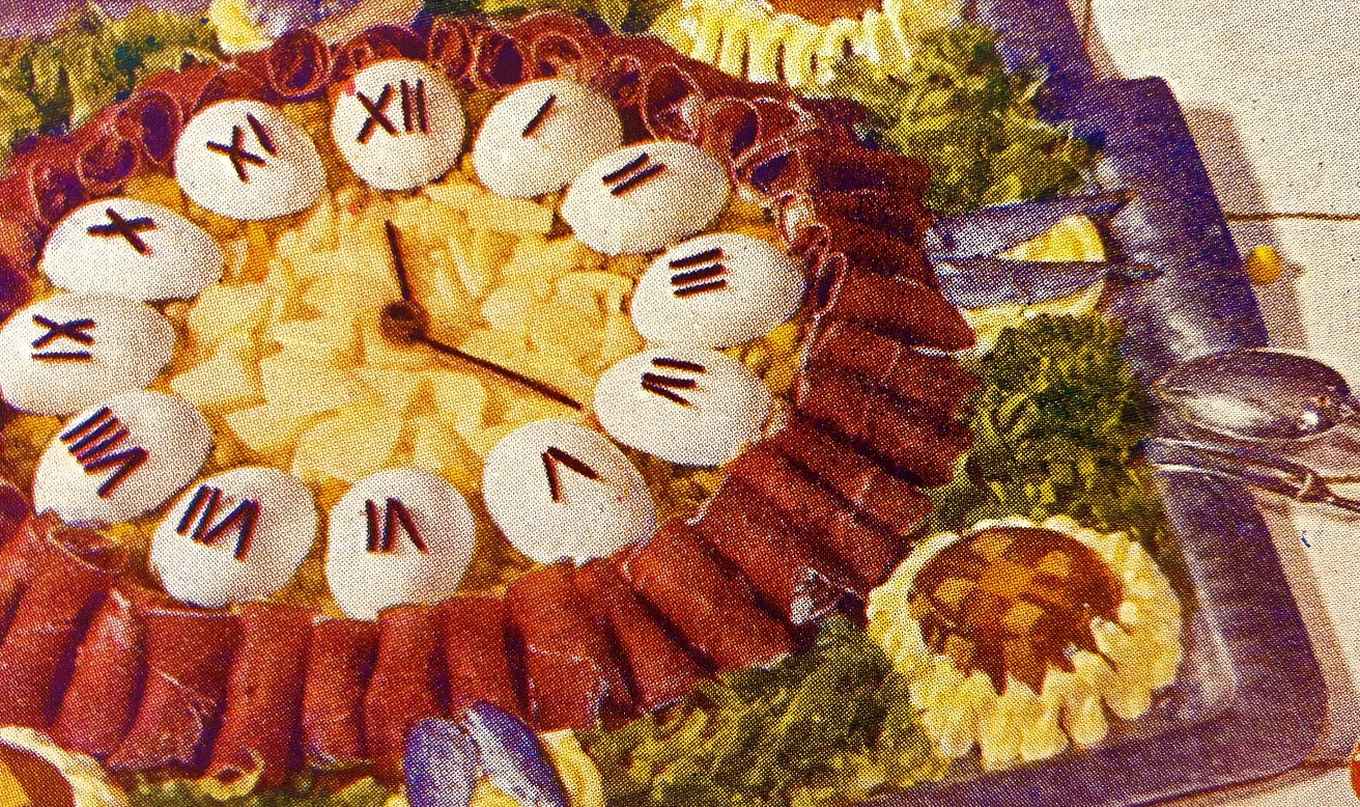 With representative examples of recipes and images from some of these cookbooks, this exhibition book provides an insight into the development of food over the years.
Exhibited in the University Library (Singel) as well as in the P.C. Hoofthuis, Roeterseiland (REC-H) and Science Park, this large book provides surprising and interesting facts about the history of food, such as the presence of snack bars in the shopping streets of Ancient Rome and the use of the saucer for drinking coffee by wealthy women. But it also pays attention to the famous chefs who revolutionized the kitchen, including Auguste Escoffier (1846-1935), who was regarded as the first king of chefs.
Current UvA research is also reflected in the exhibition with a contribution from Future Planet Studies students who have been challenged in recent months to come up with sustainable solutions for urgent food issues.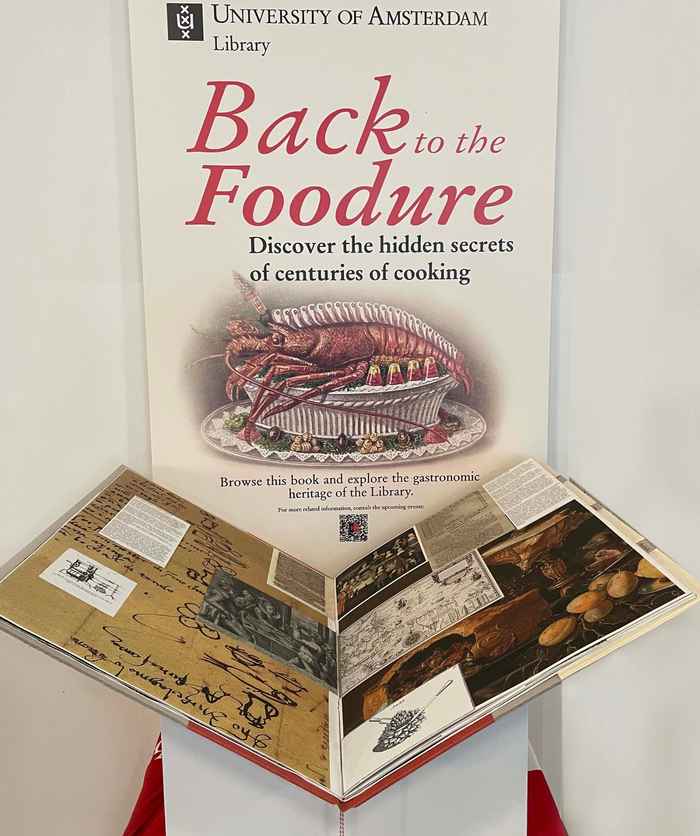 Special collections at the Allard Pierson
The Library of the University of Amsterdam has a large number of special collections that are managed and further supplemented by Allard Pierson. One of those collections is the History of Food, which mainly contains a rich selection of (historical) cookbooks.
Printed and handwritten cookbooks from all periods are a focus of the Library's collections, which are largely available for consultation in the reading room of the Allard Pierson. An indispensable source for anyone who researches (Dutch) culinary history.
As a part of the "Back to the Foodure" exhibition, upcoming events are:
- Tasting
Tasting by Cirfood (caterer food stations within companies and schools) of a well-known nineteenth-century dish from the cookbook collection and a contemporary vegan sandwich from the contemporary range in various canteens at library locations. From 11:00.
UB Singel: 8 February
Roeterseiland (REC-H): 14-18 February
Science Park : 21-25 February